Do you want to know how to install IPTV on Amazon Firestick? Well, we have written an in-depth guide to making the process very easy for you to install IPTV on the firestick. This guide also works for firestick 4k, fire tv, fire cube, android tv boxes, smart TVs, and android smartphones.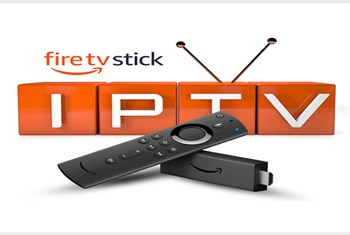 How to Setup iView IPTV on Amazon Fire TV
To get started, you simply need to buy the IPTV subscription and download the iView app on Amazon FireTV. The IPTV providers mentioned here offer Live TV streaming in up to 1080p resolution. In this article, you will learn how to get a free IPTV subscription.
To install the iView app on Amazon Fire, follow these instructions:
On your Amazon Fire home page, press Up to select the navigation tabs. Scroll to the right until you reach the Settings option and click on it.
Select Device > Developer Options. Scroll down to the option "Apps from Unknown Sources" and make sure it says ON (click on it if it doesn't).
Launch the Amazon Fire Store and search for Downloader.
Click on the Downloader icon and then press Install. Allow Downloader any permissions it requests. When it is done downloading, click Open to launch it.
In the URL text box, enter in
iView HD(blue) www.buyiviewhdiptv.com/app/iviewstb
iView HD Plus(red) www.buyiviewhdiptv.com/app/iviewpstb
The downloader opens up this page just like a web browser does.
Click on the latest APK file, the one at the top of the page.
Just like when you downloaded Downloader, you may be asked to allow the application access to your Amazon Fire.
The iView APK will first download and then prompt you to install it.
Now: You can use iView IPTV on Amazon Fire TV
If you don't have an iview account, please click here to subscribe to IPTV or get a 3-day free trial
What is iView IPTV?
Our iView is a solid IPTV service since 2015, with the content features of HD Live channels sports, VOD shows for global and mainly for the European market.
Below are some key features of it.
-Work any place in the world with internet, no Dish, no Cable.
-The Most stable HD IPTV service in the world, with high-quality pictures and no freezing!
-3 Days Free Trial available & Simple for testing.
-Can run on Android devices like Samsung Mobile phone, Pad, TV Box, Smart TV, Fire Stick, Fire TV, Shield TV, NVIDIA SHIELD box, Enimga2 DVB Box, and so on.
-1000+ Live TV channels, 3000+ VOD Movies
-Grid/Classic/Traditional EPG Menus
-Valued Sports Channels, like EPL, SkySport, PPV, Sky Box, BeIN Sport, TSN, Ligtv, Nova, OTE…
Check out iview IPTV and start a free trial here.
iView IPTV with Standard and Plus two packages.
iView HD (blue color)
iView HD plus (red color)
They are using different codes, so please pay attention.
iView HD uses iView HD code
iView HD Plus uses iView HD plus code