How to get a free IView IPTV test in three simple steps?
Step1: Get a Trial/Subscription Code
Step2: Download iview IPTV APK
Step3: Activation iview IPTV Code
You don't know anything about iView IPTV?
This guide contains all the information you need to know about IPTV free trial
If you are not familiar with iView HD, I will introduce the features of iView HD IPTV
If you are interested in the iView HD service, I will show you how to obtain an IPTV trial
If you encounter problems in the use process, I will highlight a few key operations that need attention
If you want to use the iView HD IPTV service, you will like this guide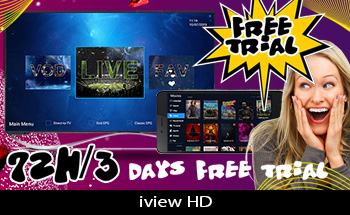 Chapter 1 What is iView HD IPTV service?
In this chapter, I will show you the features of the iView HD service. First, you need to be an IPTV streaming service user or want to save you cable TV expenses through IPTV service. Then, you are a user who wants to find Premium and stable IPTV services
iview HD is a solid IPTV service since 2015, with the content features of HD Live channels sports, VOD shows for global and mainly for the European market.
Below are some Key Features of iview HD.
-Work any place in the world with internet, no Dish, no Cable.
-The Most stable HD IPTV service in the world, with high-quality pictures and no freezing!
-3 Days Free Trial available & Simple for testing.
-Can run on Android devices like Samsung Mobile phone, Pad, TV Box, Smart TV, Fire Stick, Fire TV, Shield TV, NVIDIA SHIELD box, Enimga2 DVB Box, and so on.
-1000+ Live TV channels, 3000+ VOD Movies
-Grid/Classic/Traditional EPG Menus
-Valued Sports Channels, like EPL, SkySport, PPV, Sky Box, BeIN Sport, TSN, Ligtv, Nova, OTE….
-With Standard and Plus two packages.
-Plus packages with 7 days catch up (playback function for over 160 important channels and sports.
-Plus Package with Cloud PVR Function (Record Function, Saving in the cloud forever)
-IPTV Subscription plan: We offer different plans for subscription, 3 days test for free, 1 month, 3 months,6 months, and 12 months for your choice.
Check out iview IPTV and fast a free trial here.
Now:
60% Off IPTV Family Package for iview HD Plus
When you have iview HD Plus subscription code, you can buy Sub-Device code(s) on the Second/Third Devices for your family!
You might be wondering: How to use the IPTV Family Package?
Chapter 2 How to get IPTV free subscription?
Get an IPTV free trial account check channel quality and stability before going to subscribe to our Service.
Not sure how to do that?
Get 72 hours of IPTV trial can be broken down into three tasks:
Getting started…
1 Register for an iview Website account
Step1: Open up your internet or chrome browser and go to https://iptviview.com/my-account/ You will now be in the Signup section.
Step 2. Enter your username.
Step 3. Enter your email in the Email section and password.
Step 4. iview IPTV performs a Captcha check to verify that you're not setting up applications through an automated process.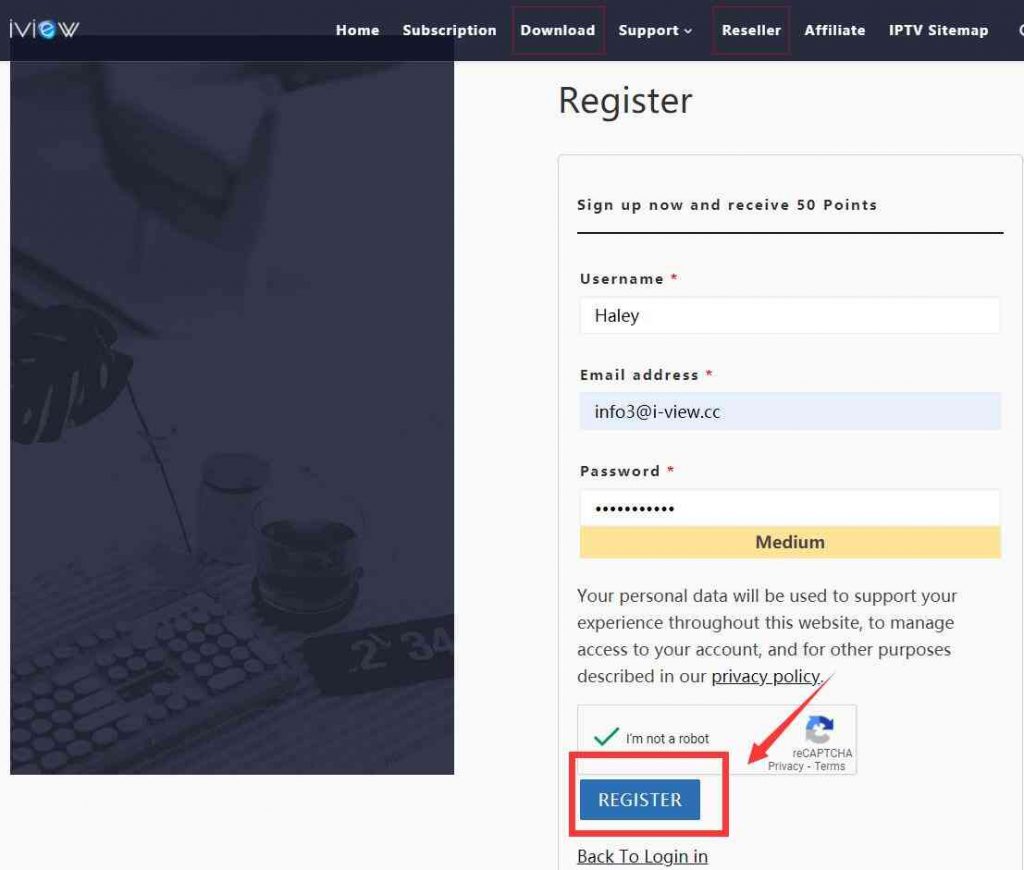 My system will automatically send an IPTV trial subscription account to your inboxes or spam boxes by email, and you need to activate it manually. Great, you will be a registered user of our website.
2 Sign in iview Website account
Step 1: Go to the https://iptviview.com/my-account/
Step 2: Enter your iview Website Account info
– Enter your Email Address and password
– Type captcha
Step 3: Click on the Sign-in button to log in to your account
After login, you can create a trial for the test
3 Get 72 hours of IPTV trial
Step 1. Get the free trial of IPTV, Choose iview IPTV products you want to try for free, iview HD or iview HD Plus, Everyone can only get IPTV free trial code once.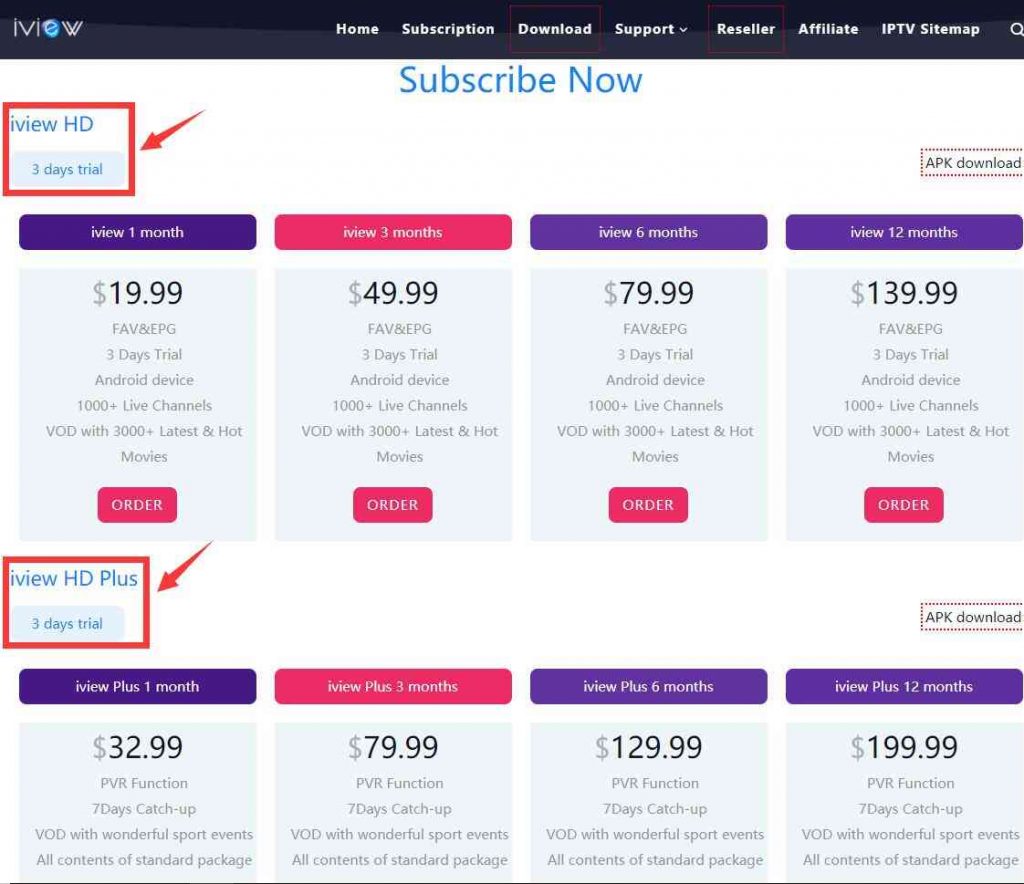 If you want to know the difference between the two versions of iView HD and iView HD plus, please see the following contrast chart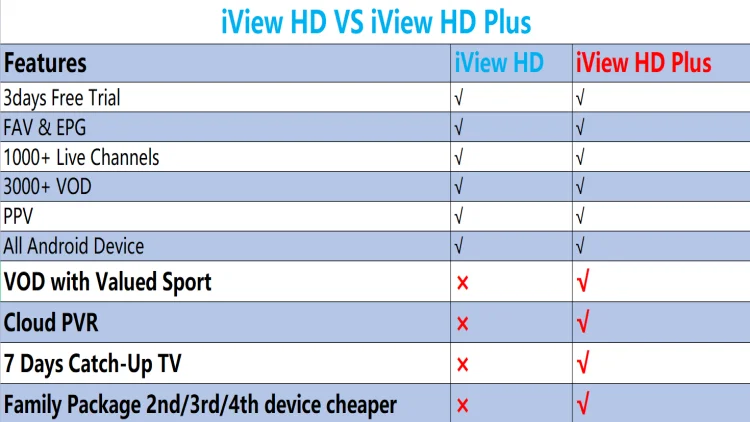 Step 2. Get IPTV trial code – iview HD or iview HD Plus, My system will auto send IPTV Subscription/trial code to your email or iview Website account.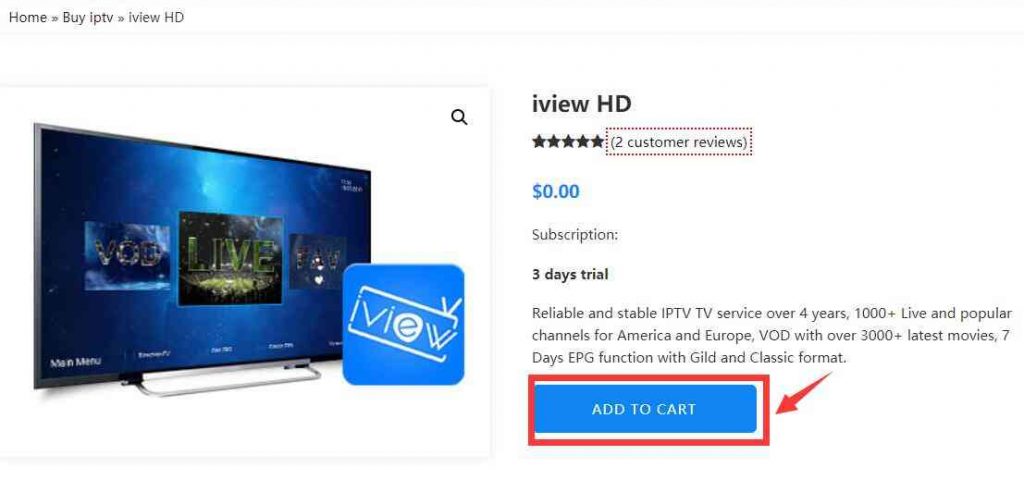 Step 3. Check free trial code, Please check your trial code in the user center, MY ACCOUNT-My Orders-View Order-SKU / IPTV CODE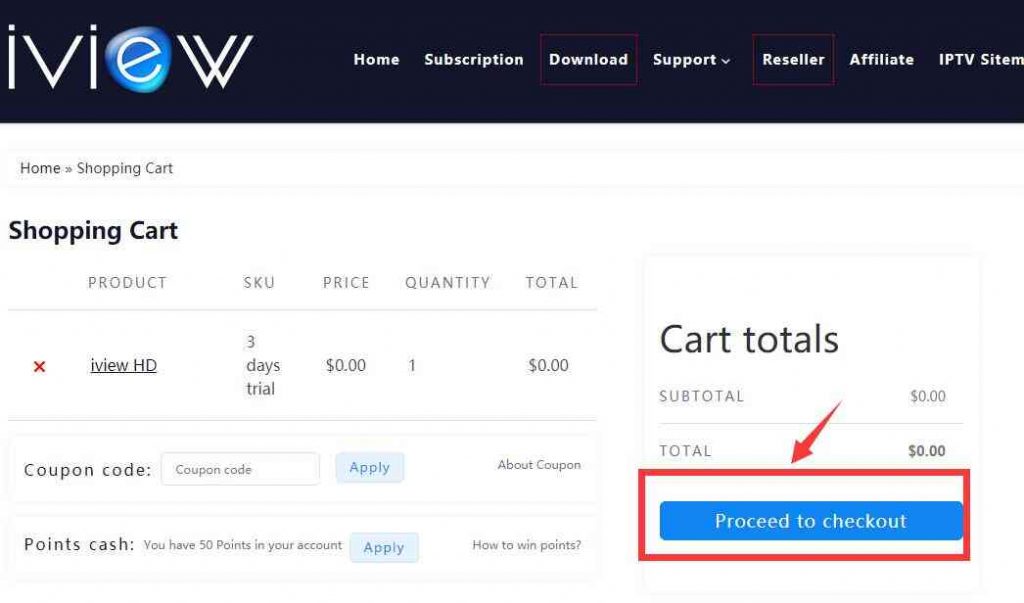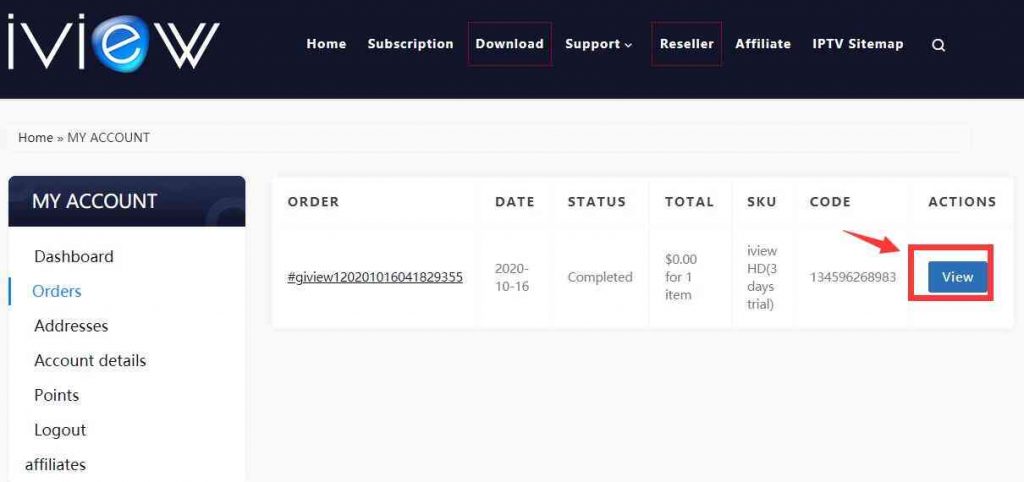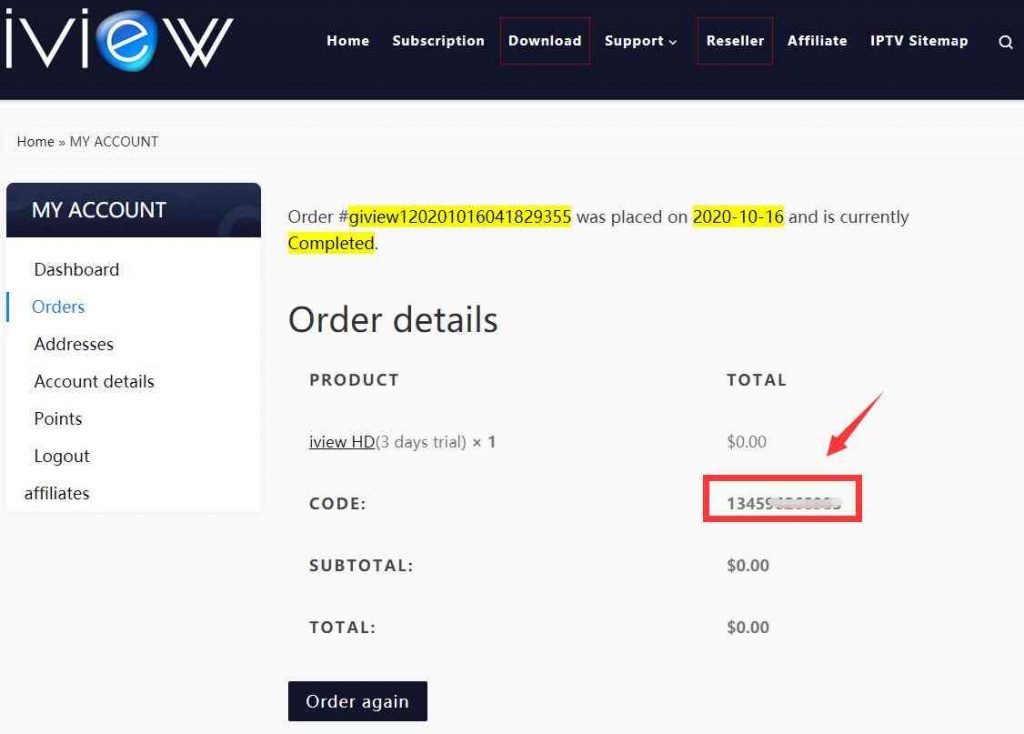 Chapter 3 How to use the free service of iView HD?
If you've done that, Congratulations, you'll be able to enjoy the wonderful live channel and VOD.
But here's the kicker:
iview IPTV is an Android IPTV, we allow our clients to get and watch selected TV channels on their Android devices, as Android Box, Mobile Phone, Firestick, Nvidia Shield, and Smart TV set and Pad, etc. Use IPTV on Android Box, Smart TV, Fire TV/Stick, or Nvidia Shield, Please Download the STB version Apk.
Use IPTV on Mobile phone or Pad, Please Download the PAD version Apk.
Different versions of APK needs different trial codes, please pay attention to it. You need to login first and download it. Please go to this page to download IPTV Apk.
For more: How to install iview IPTV on Firestick?
Finally, open Apk on the device and enter the code to use it.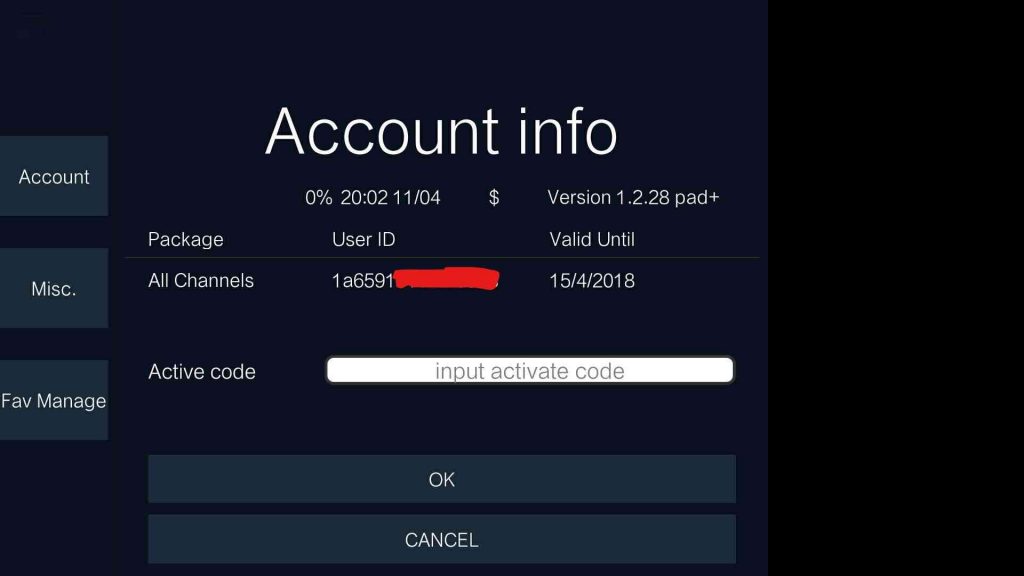 Notice:
Some important sports channels may be blocked in iview trial codes, but all open in iview IPTV subscription codes. All our IPTV subscription codes are delivered immediately and are automatically sent through our IPTV website system. It is highly recommended that you get this free trial of IPTV before you consider becoming a paid subscriber to IView HD IPTV