In this guide, we will cover how to install Redbox TV on Firestick from the first generation Firesticks to the latest 4th gen amazon firestick.
We recommend using a Paid IPTV service such as iview HD IPTV which will give you the best
This method of installing Redbox tv on a Firestick will also work on other Amazon devices you may own such as the Amazon Fire TV, Amazon Fire Cube, and the Amazon Fire HD tablet.
Firestick is a popular streaming device that transforms your TV into a smart TV with a variety of entertainment content. When we download apps that are not available in the Google App Store, we need to use sideloading, and Redbox TV is an example.
Of course like any other electronic device, the Firestick device will encounter problems such as needing to clear its cache, as well as not working and the Firestick keeps restarting itself. We've got a tutorial for you on how to do all of this.
All this is an afterthought, so let's start learning how to install Redbox.
What Is Redbox TV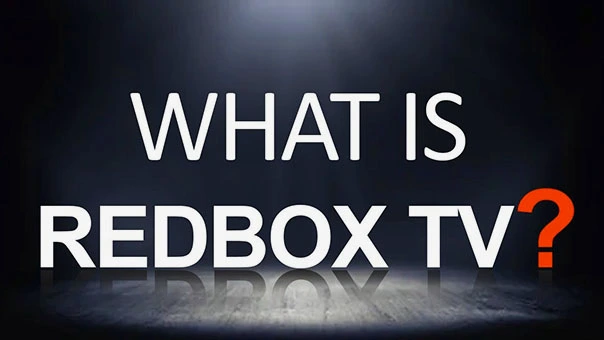 Redbox TV is a streaming app where you can watch live TV channels in countries such as the United States, United Kingdom, India, Pakistan, Canada, and more countries.
The Redbox TV APK has many countries you can watch live TV channels and streams from and covers many different genres as well.
When it comes to cutting the cord Redbox TV is highly recommended and rarely presents issues such as buffering.
How To Install Redbox TV On Your Firestick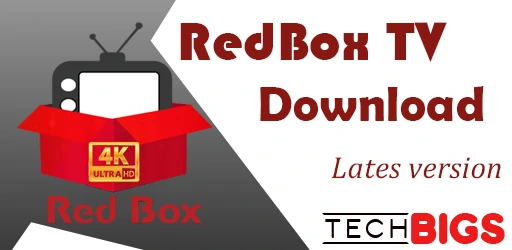 First, before you begin to install Redbox TV on Firestick it is best to make sure you use a good VPN when it comes to IP TV and streaming in general.
This is because your ISP (Internet service provider) can track what you do including other groups and you can easily leak your IP address when using these free types of streaming apps.
It's always best to use a paid IP TV provider such as ourselves iview IPTV when it comes to IPTV so you get the best IPTV service and more for a small price.
Ok with the above being said it's time to get the ball rolling with installing Redbox TV to your firestick.
Make Sure Apps from Unknown Sources Is Turned On
You will need to turn on apps from unknown sources if it's not already on in the developer options by following these steps below:
From the firestick home screen choose settings (little settings cog)
Select My Fire TV or Device
Click Developer Options
Select Apps From Unknown Sources
Make sure to choose ON
Click Turn On on the confirmation notification box
With the above completed you can now download and install the Redbox tv apk to your firestick by following the below:
The next step is to make sure you have an application called "Downloader" on your firestick if you don't have this free app yet then follow the below steps:
From the firestick home screen choose Find
Now type in the word Downloader and click the orange icon
Choose Download to start downloading the app
Click on Open once the app has been installed
Now that you have the Downloader app installed and open follow the below to download and install Redbox to your firestick.
Open the Downloader app
Type this URL in the URL address bar https://bit.ly/3BjenXu
Click Go to start the download
Now choose Install
Then select Open
Now you will have successfully downloaded and installed Redbox TV on your firestick.
How To Watch Redbox TV Free Live Streams – Quick Steps
From the firestick home screen chose to Find then Search
Search for the Downloader app and install it
Now type in this URL https://bit.ly/3BjenXu
Then choose Install and Open
How to watch Redbox Free Live TV on FireStick
From the FireStick home screen, go Find > Search.
Look up the web browser you want to use, such as Silk. I am going with Silk Browser. Click Silk Browser in the search results.
Click the icon that says Internet.
Click Download or Get depending upon what you see. Wait for the app the browser to download and install.
Click Open when the app has been installed.
Click the address bar in the top-left section of the browser.
Type in the following URL: redbox.com/stream-free-live-tv
Wait for the page to load.
If you see any prompts, dismiss them. This is the Redbox Free Live TV webpage.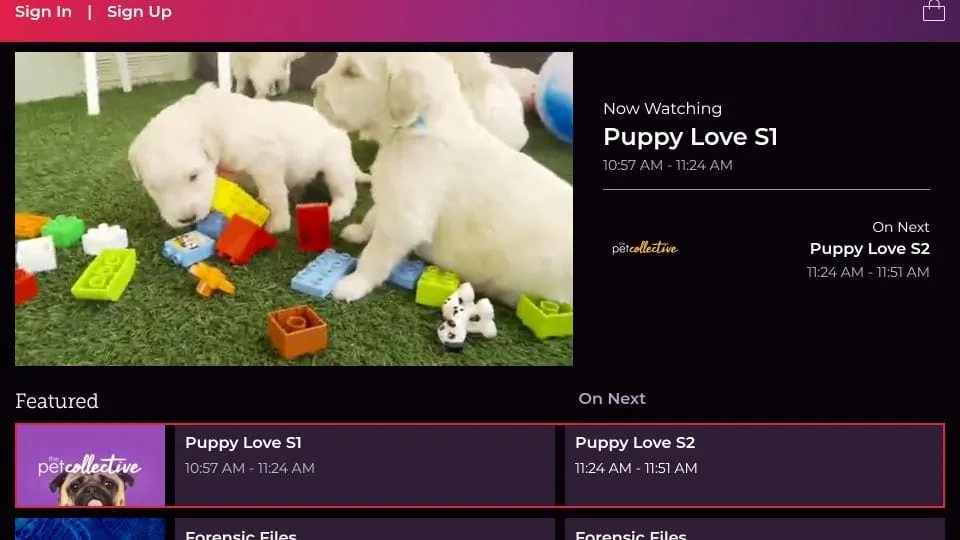 As observed, the channel-preview window is positioned in the upper-left corner. Directly below the preview window, you'll find a list of categories. To select a channel, simply scroll down to the desired category and click on the corresponding channel. It will immediately begin playing in the preview window.
Feel free to switch between preview mode and full-screen mode whenever you prefer.
See Which AreTop5 IPTV Services for Firestick and LiveNetTV: Review and Install on Android/Firestick
Redbox TV Features
Watch channels from around the world
The channels are sorted nicely in Categories such as Sports, Kids, etc
The app comes with over a thousand channels
It runs fast on a firestick due to the small APK size of the app
You can set your favorite channels in their own category
Supports many external video players such as VLC media player and lots more.
Can lock the app with a parental password
Has a nice user interface and is easy to use
How To Update Redbox TV on your FireStick
Updating third-party apps or apps you sideloaded on your firestick isn't as easy as updating the applications you downloaded from the Amazon app store. If you install any game or app from Amazon's app store, the app updates itself automatically, but apps downloaded from third-party sources should be updated manually.
One of the amazing features of the Redbox TV app is that it automatically notifies you when there is a new app update. Also, you don't have to do anything other than click the Update Now button. Some users claim that the app doesn't get updated after clicking the app. In such a situation, here's what you need to do:
Go to the Apps & Games section.
Highlight Redbox TV.
Press the options button on your Fire TV remote.
Click on Uninstall.
Once the APK file is uninstalled, get the latest download link of Redbox TV APK.
Open your ES File Explorer or Downloader and sideload the app by following the same steps I shared.
When you follow these steps, you should be able to update the Redbox TV application on your firestick.
User reviews of Redbox
Just rented my first on demand movie threw Redbox. It was a horrible experience. I would not play if I had downloaded the movie. The only way it would let me watch was threw using my data on my Phone. It was terrible quality often times being so blurry and pixilated you could not see what was on the screen as well as shuddering. I would have to stop the app and restart the movie just to get the quality bad enough to see what was on the screen it buffered ever few minutes. I made sure it was updated uninstalled and reinstalled the rare time it let me delete the download it could start watching it with my data. I tryed 3 times to download and play it. It would download fine but would not play. All it would say was keep watching even before I had started watching it. And would not actually play no mater how many times you pressed keep watching. Unless of course it wasn't downloaded and I was using my phones data. I called customer support and they claimed they "refreshed" the movie and extended the available days which it didn't and did nothing. They could not offer any real help. Please save yourself the trouble, unless you have a kicking data plan and great connection dont bother using red box on demand if you can only use your phone. It just would not play if it was downloaded. Maybe it wor

lilith nightriver, 01/03/2021
Only 3 stars because I've had numerous issues with movies I've rented skipping and freezing and had to continually take them out and clean them to try to finish movies…just think maybe the discs should be maintained better. Also I received a text from Redbox that the movies and games were 99 cents until November 4th…yet I just rented 3 and was charged $1.75 each for them…tried to contact customer service and their office is closed…also chat support isn't available either. Seems like one or the other should be available at all times. I guessed I'll try to contact them later to see if they will fix it. They shouldn't advertise a promotion and then not give that pricing. Other than those issues I do like the convenience of renting from Redbox.


New Issue…There are problems with the app…every time I try to pull up my wish list it says it's unable to do so to "please try again later"…I contacted customer service and was told to update the app and it would fix the issue… I just updated and it didn't fix it…it's still doing the same thing!! Please fix!!

Movie Lover 1978, 03/16/2020
This app works pretty great for when I occasionally rent a movie. My only gripe is that the Redbox locator map is terrible. You can search based on current location or even zip but you can't pinch and zoom on the map to see the actual cross streets. Or sometimes you can pinch and zoom but not to the area you want, and adjusting the map in any other way results in it sprinting back to the zoomed-out look again.


The list with the addresses is there but not helpful if there are several machines on the same street but may not be that close to each other. Do you ever know the actual address of stores you visit?


So my one wish is that you could navigate the map to locate the preferred machine of your choice if you could navigate the map function as it is usually easier to locate a machine based on the map, especially if the machine is located in a shopping center.

TInYvonne, 02/02/2020
The Redbox app technically does everything that I have ever demanded of it, but not without a little bit of struggle at times. Here's my wish list:


1. I wish it was possible to reserve two discs at two different kiosks at the same location without having to make two transactions.


2. I wish instead of pulling a disc out of my bag if I switch kiosks it would instead give me an option to finalize that first transaction instead of just assuming that I don't want it.


3. I wish as I was driving by a Redbox I could get a push notification sent to my phone to remind me to return a disc if I have rented one more than 12 hours ago and haven't yet returned it.


4. I wish I didn't have to slide my card through the card reader to pick up a reserved disc.


5. I wish I could select movies that I want to see when they come out at Redbox and get push notifications sent to my phone to let me know those movies are now available.


6. I wish when I am trying to return a disc and the kiosk is full that it would display on-screen the name/location of the nearest kiosk which isn't full.


7. I wish when I am in the middle of a transaction and someone is about to rent the last copy of a movie that I have in my cart that I would get an in-app notification telling me that I may not get the movie.


I think I will stop there but I will check back often to see if any of these wishes have been fulfilled.

🧚‍♂️

Amerist, 10/13/2019
Redbox TV FAQ
What is Redbox TV
Redbox TV is a free APK that lets you stream and watch live TV channels for free and covers many different countries
Is Redbox TV Illegal
Only if you stream copyright content depending on what country you are based in.
Can Redbox TV Be Installed On Other Devices
Yes, you can also install Redbox TV to any other android based device such as an Android Smartphone, Android Smart TV, and the Nvidia Sheild.
Can I Download Movies With Redbox TV
There is no way to download movies using the Redbox TV apk.
How much does Redbox streaming cost?
With Redbox On Demand, you can stream older, catalog titles for $2, and new releases start at $4 for a 48-hour viewing window. You can buy movies for $10 and up. Those prices are lower than what you'll often find on services such as iTunes and Amazon Video.
Can you watch Redbox for free?
You can watch movies and shows for FREE directly from Redbox's website or app. Review the schedule of movies and shows here.
What is the Filelinked code for Redbox TV?
Enter this code – 71000472 & Click on Continue.
Can I download movies with RedBox TV APK?
No, you can't download movies with RedBox TV APK as this feature is not available in this app.
Final Thoughts
After the installation of Redbox TV to your firestick you will find it has good uses when it comes to streaming live TV but does not beat using a paid IPTV provider but may be good when your IPTV supplier does not have some of the channels that Redbox TV has.
Be sure to give this article a share if it has helped you.
Related read: