Today we will learn together how to install STBEmu Pro on your FireStick device and how to use the STB emulator. STBEmu Pro is a powerful application that transforms your FireStick into a full-featured set-top box, allowing you to enjoy a rich variety of entertainment content. No need for tedious steps, we will provide you with an easy-to-follow guide that will allow you to complete the installation and start enjoying a variety of TV shows, movies and live content in minutes.
If you're not familiar with STBEmu Pro, don't worry, we'll explain it from the beginning and make it easy for you to get started. Let's get started with this fun installation and setup process!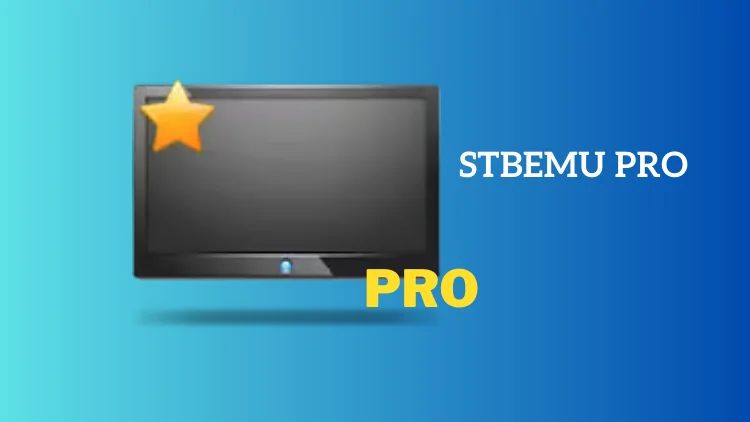 What Is STBEmu Pro?
StbEmu is an application for Android 5.0+ that allows loading IPTV portals, which are designed to run on IPTV STBs (set-top boxes), on Android-based devices such as cell phones, tablets and TV boxes.
Currently, StbEmu supports STB models such as MAG 250, MAG 270 or MAG 322. You can use StbEmu to access IPTV content just as you would with an actual STB. StbEmu is a very useful and convenient app option for those who want to experience IPTV on their favorite devices.
For $5.49, STBEmu Pro delivers a premium, ad-free streaming experience. It excels in loading Internet channels and navigation, making it a perfect companion for IPTV services and a top choice for FireStick users.
Is STBEmu Pro Safe and Legal?
First of all, STBEmu Pro itself is a legitimate app on the Google Play Store, which means it passes certain checks and requirements set by Google. You can download it with confidence.
However, the legality of using STBEmu Pro to access and watch content depends on how it is used and where the content is accessed from.
If you use STBEmu Pro with a legally licensed IPTV subscription service, it is generally considered legal. Many IPTV providers offer services that are legal, and they pay the necessary license fees to distribute the content.
Related: Is IPTV legal?
What is the difference between STB EMU and STB EMU pro?
There are two versions of the STB EMU program: the free version and the paid version. Obviously, the free version will have ads and the paid version (Pro) has no ads. We have compiled a table of the specific differences below.
And it is important to remember that regardless of the version, you will need to purchase an IPTV subscription from a third-party IPTV provider.
| FEATURE | STBEMU | STBEMU PRO |
| --- | --- | --- |
| Pricing | Free | Paid |
| Advertisements | May display ads | Ad-free |
| Customization | Limited | More options for customization |
| Settings | Basic | Advanced settings available |
| Support and Updates | Regular updates | Frequent updates and ongoing support |
| Run on FireStick | It has over 1 million downloads and over 3,000 reviews | It has been installed over 50,000 times and received over 1,000 reviews. |
If you need a better experience and have a rich wallet, we recommend STBEmu Pro, because in addition to removing ads, STBEmu Pro allows users to configure advanced settings to optimize the IPTV streaming experience. And you also get frequent updates and continuous support from the developers.
The Benefits Of Using STBemu
Using STBEmu has the following benefits:
Access to IPTV services: STBEmu allows users to access IPTV services, providing a wide range of live TV channels, on-demand content, and multimedia services.
Emulation of a set-top box: STBEmu emulates the functionality of a set-top box, offering a familiar user interface for navigating and interacting with IPTV services.
Convenience and portability: STBEmu can be installed on Android devices, enabling users to enjoy IPTV services anywhere with an internet connection.
Customization and personalization: STBEmu offers customization options for optimizing streaming quality and personalizing channel lists and preferences.
Cost-effective solution: IPTV services accessed through STBEmu are often more cost-effective compared to traditional cable or satellite TV subscriptions.
Regular updates and improvements: STBEmu is regularly updated, ensuring bug fixes, performance enhancements, and new features.
It's important to choose authorized IPTV services and comply with relevant laws and regulations.
How to Install STBEmu Pro on FireStick
Prepare Your FireStick To Download STBEmu Pro
Note that STBEmu Pro is not available in the Amazon App Store before installation. So you need to download the STBEmu Pro APK file by using the Downloader application, and then install the application on FireStick.
1. Turn on your FireStick device and go to the home screen.
2. Navigate to the top menu and select the "Settings" option.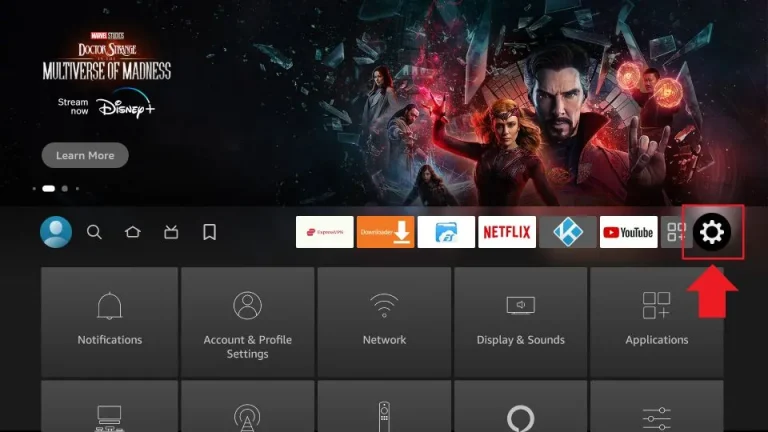 3. In the Settings menu, choose "My Fire TV" or "Device".
4. Select "Developer options" from the list.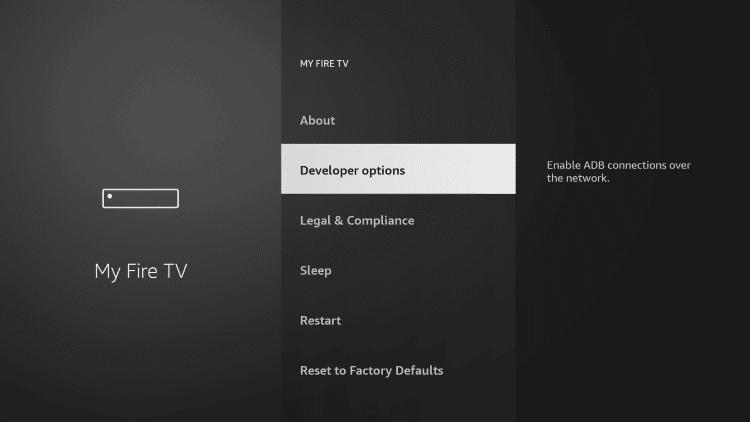 5. Enable the "Apps from Unknown Sources" option. This allows you to install applications from third-party sources.
6. A warning message will appear. Confirm by selecting "Turn On" to proceed.
7. Return to the home screen and select the search icon (magnifying glass) in the top-left corner of the screen.
8. Type "Downloader" in the search bar using the on-screen keyboard.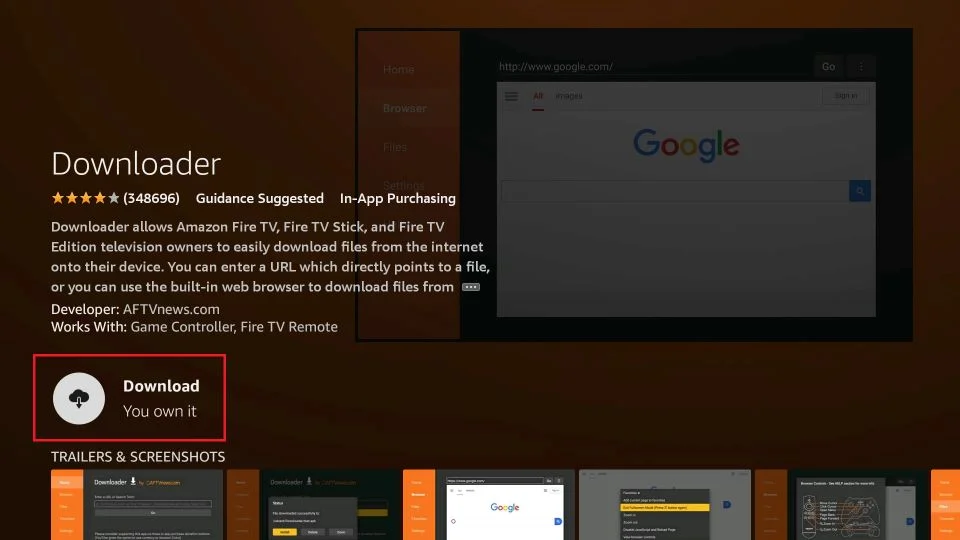 9. From the search results, select the "Downloader" app with an orange background and a download arrow icon.
10. Click on "Download" or "Get" to install the Downloader app on your FireStick.
Install STBEmu Pro on Your FireStick
11. Once the installation is complete, open the Downloader app.
12. In the Downloader app, you will see a URL field. Enter the following URL to download the STBEmu Pro APK.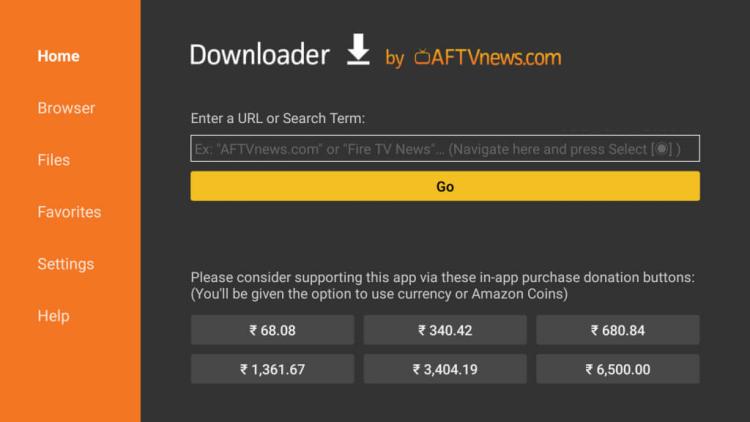 13. Click on the "Go" button and the Downloader app will start downloading the STBEmu Pro APK file.
14. Once the download is complete, a prompt will appear to install the APK file. Select "Install" to proceed.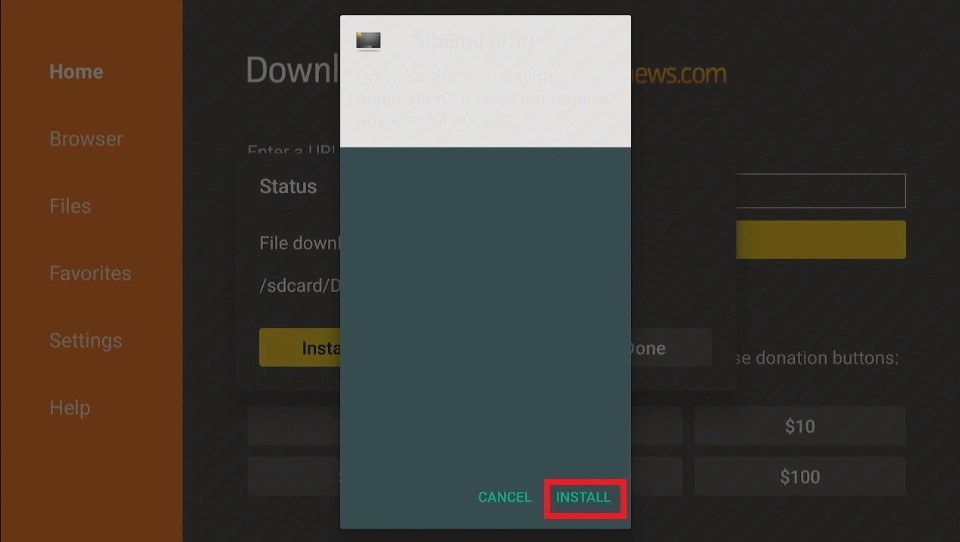 15. After the installation is finished, you can choose to delete the APK file to free up space.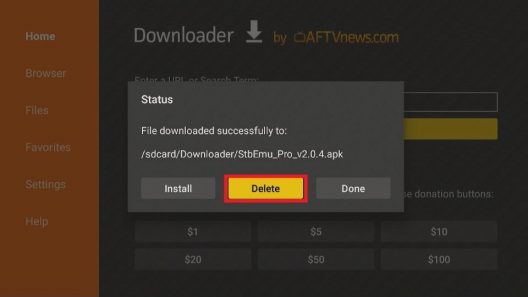 16. You can now access STBEmu Pro from your Apps & Channels section or the home screen of your FireStick.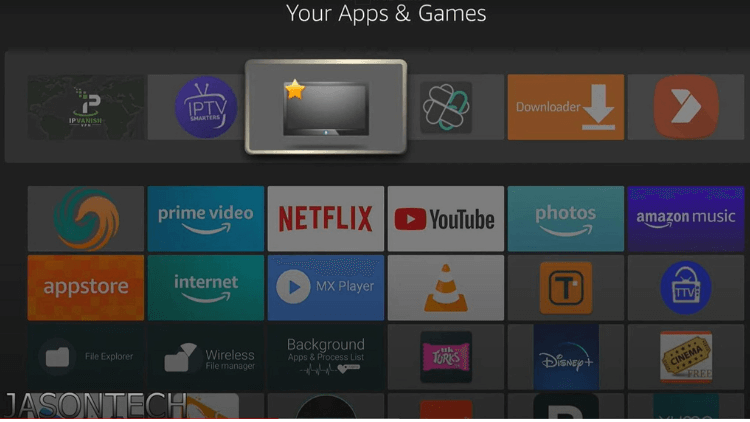 Note: Before using STBEmu Pro on your FireStick, you need to use an optimal VPN to help you bypass ISP restrictions. You can turn on the Fire TV Stick and go to "Find" and then select the "Search" option. And find the VPN you want to install.
How to Use STBEmu Pro on FireStick
Step 1.From the FireStick home screen, navigate to the "Your Apps & Channels" section.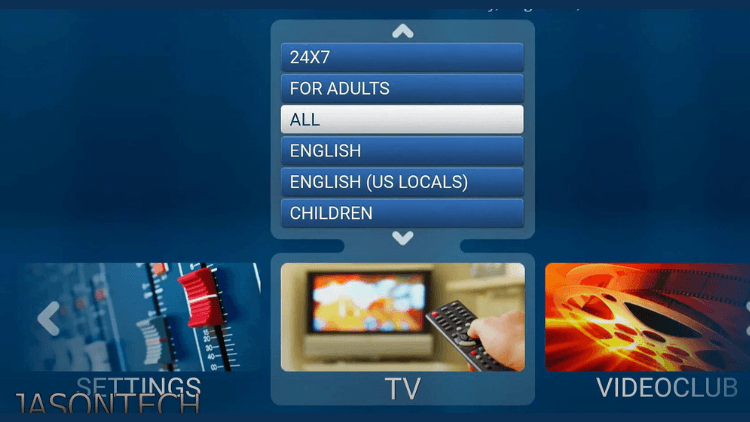 Step 2. Scroll down and locate the STBEmu Pro app. Select it to launch the application.
Step 3. Upon opening STBEmu Pro, you will be prompted to configure the app with your IPTV service provider. You need to provide the necessary information, including the IPTV server URL, username, and password.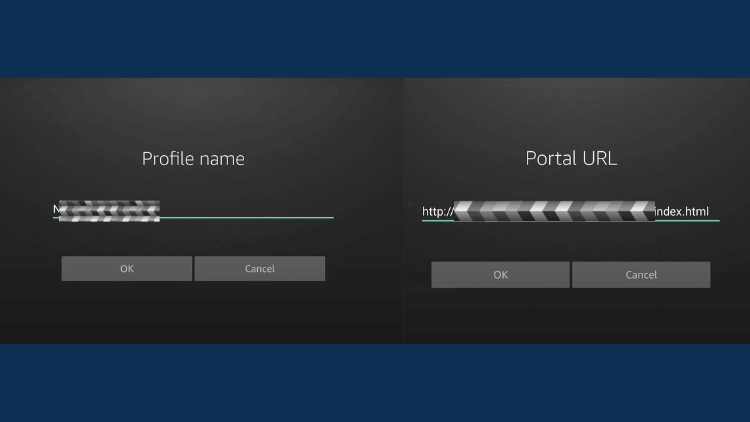 Step 4. Use the on-screen keyboard to enter the required details accurately. You can navigate through the fields using the FireStick remote.
Step 5. Once you have entered the information, click on the "OK" or "Save" button to proceed.
Step 6. The STBEmu Pro user interface is simple and friendly, and easy to navigate. When the APPLICATION is launched. you will see three options: CONFIGURE Application, RESTORE SETTINGS, and CLOSE. Click the Configure application option to configure the application to run your portal.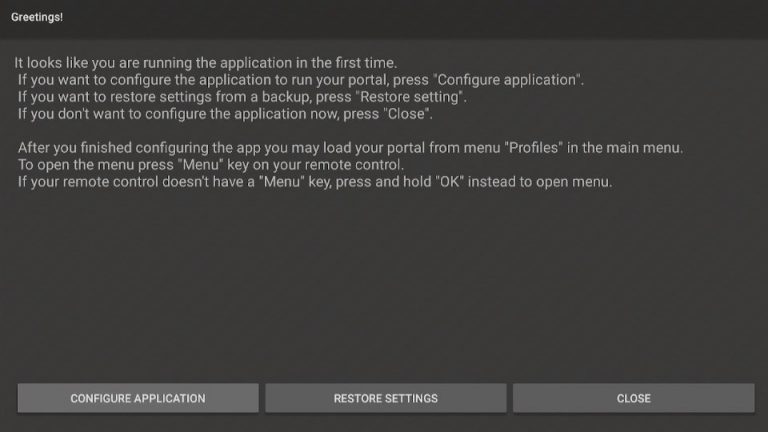 Step 7. Click "CONFIGURE APPLICATION" to display four menu options. The General Settings submenu allows you to customize many aspects of your application. such as the application language. UI visibility time, screen orientation, navigation bar, overlay buttons, and more.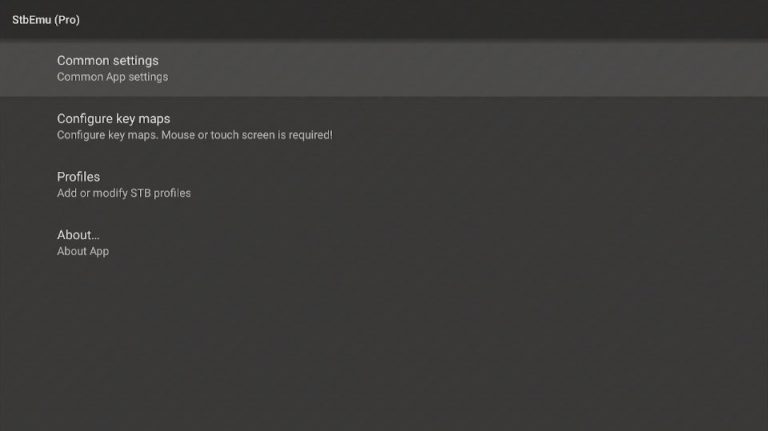 Step 8. Open Settings, you can configure the application for your IPTV. After adding information, customize the Settings, including audio language, aspect ratio, and subtitles.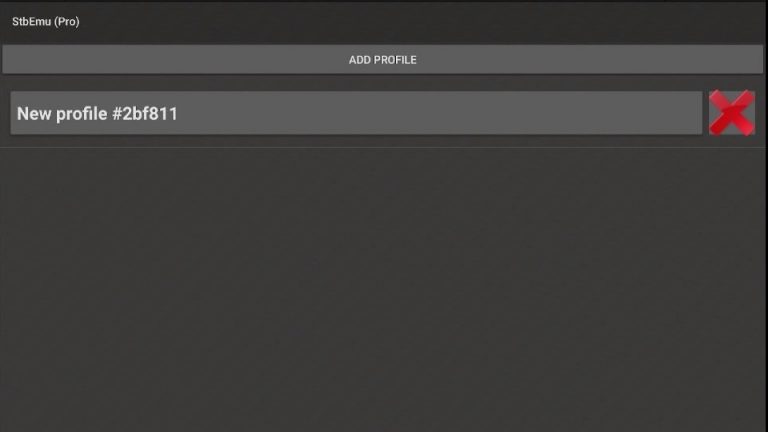 Step 9. After the configuration is complete, you will be taken to the main interface of STBEmu Pro.
Step 10. If you want to change the Settings and file data after configuration. click the four horizontal lines at the top of the screen and adjust them according to your needs.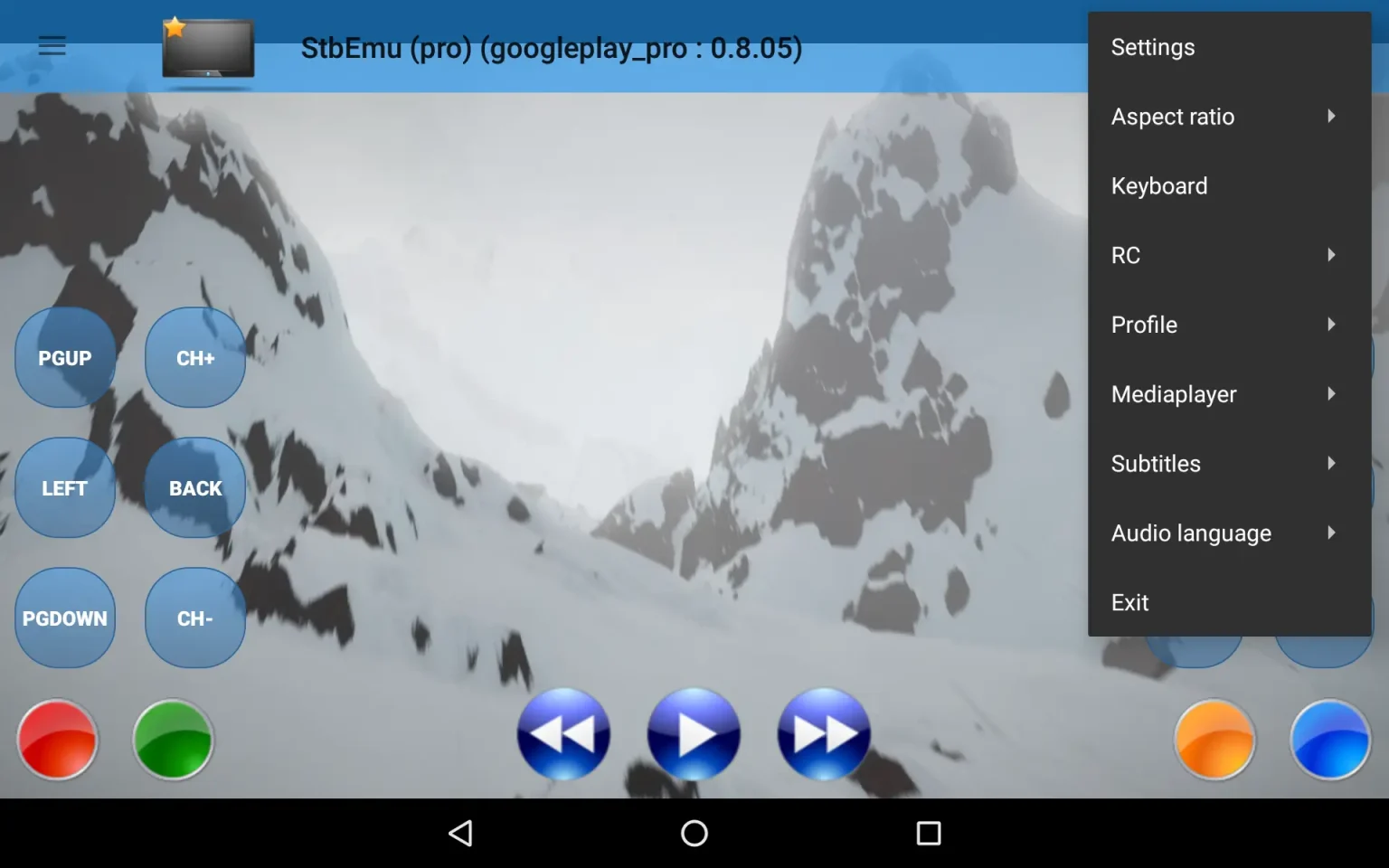 Step 11. Use the navigation buttons on your FireStick remote to browse through the available channels and content. You can use the directional buttons to navigate, the OK button to select, and the Back button to go back to the previous screen.
Step 12. STBEmu Pro provides a user-friendly interface with features like channel lists, electronic program guides (EPG), and settings. You can explore these features and customize the app according to your preferences.
Step 13. To watch a specific channel, navigate to the channel list or EPG, select the desired channel, and the content will start playing on your FireStick.
Step 14. Use the playback controls on the FireStick remote to pause, rewind, or fast-forward the content as needed.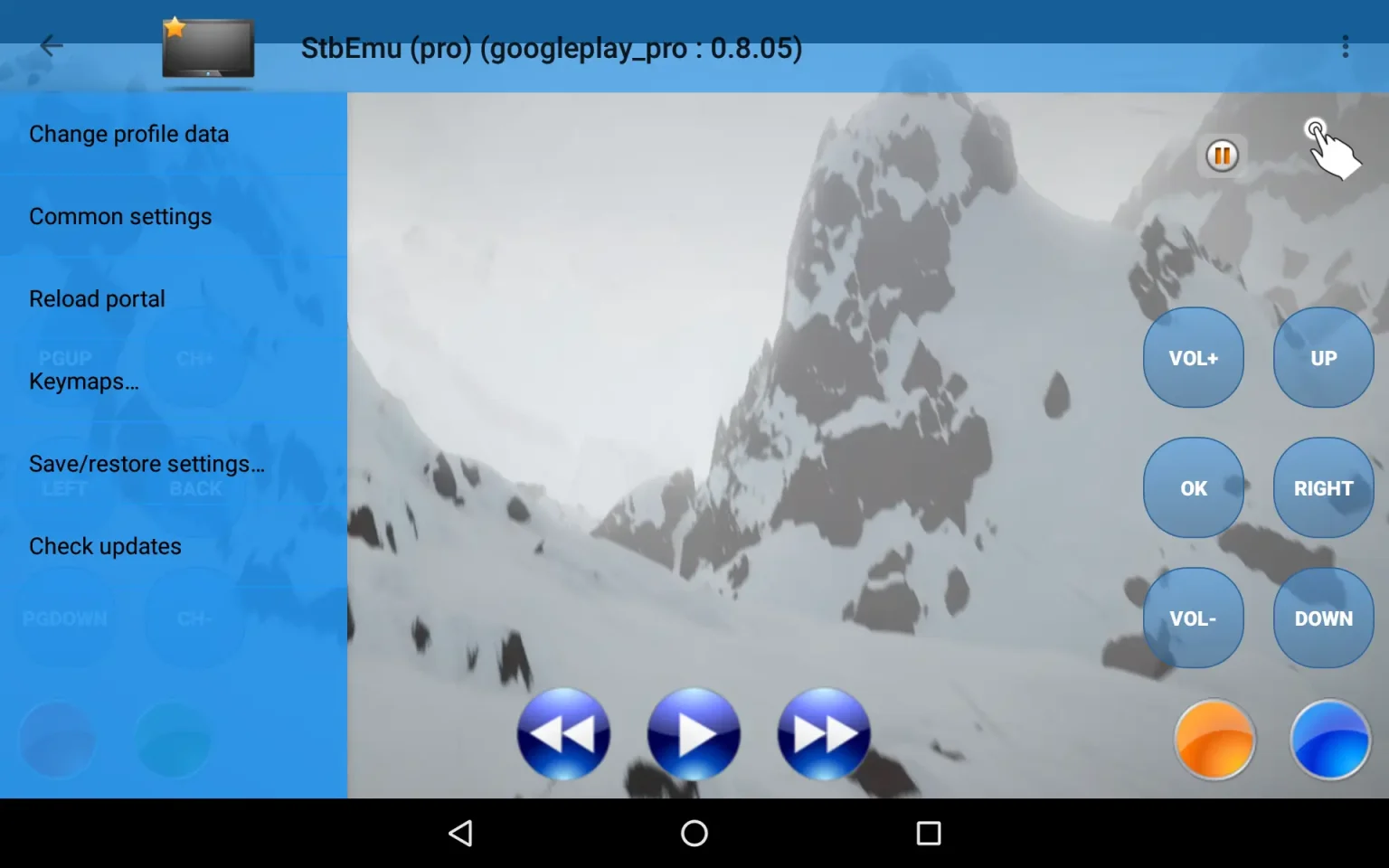 Video: Setup STBEmu Pro Guide on Firestick TV/Android
Here will give you a detailed introduction to all the running and setup of STBEmu Pro etc.
How To Download and Install The STB Emulator APK On Your Android
To download and install the STB Emulator APK on your Android device, you can follow these steps:
Open a web browser on your Android device.
Search for "STB Emulator APK" in your preferred search engine.
Look for a trusted source or official website where you can download the APK file. Ensure that the source is reputable to avoid downloading from unreliable or potentially harmful sources.
Once you find a reliable source, navigate to the website and locate the download link for the STB Emulator APK.
Click on the download link to initiate the download process. The APK file will be saved on your Android device.
After the download is complete, locate the downloaded APK file. It is usually stored in the "Downloads" folder or the designated folder for downloaded files on your device.
Before installing the APK, you need to enable the "Unknown sources" option in your device settings. To do this, go to "Settings" on your Android device, then navigate to "Security" or "Privacy" (the exact name may vary depending on your device). or Check Android Unknown sources
In the security or privacy settings, find the "Unknown sources" option and enable it. This allows you to install applications from sources other than the Google Play Store.
Once the "Unknown sources" option is enabled, go to the location where the STB Emulator APK file is saved.
Tap on the APK file to start the installation process. A prompt may appear asking for confirmation to install the application.
Read the permissions required by the application and click on the "Install" button to proceed with the installation.
Wait for the installation to complete. Once finished, you will see a notification indicating that the installation was successful.
You can now find the STB Emulator app installed on your Android device. Locate it in your app drawer or on the home screen.
Tap on the STB Emulator app icon to launch it.
Upon launching the app, you may need to configure it with your IPTV service provider. Enter the necessary information, such as the IPTV server URL, username, and password, as required.
Once the configuration is complete, you can start using the STB Emulator app to access and enjoy IPTV services on your Android device.
iview IPTV Subscription
Although iview IPTV is a premium Android service and offers a standalone Android APK. However, STBEmu Pro is not compatible with iviewhd IPTV.
STBEmu Pro needs to be configured by entering MAC, IPTV server URL, username and password. However, iview IPTV is provided with an activation code to accomplish instant activation.
iviewIPTV stable and reliable IPTV service. It provides live channels from UK, Australia and European countries as well as a large number of sports channels. You can experience the stability of the service with the free IPTV test it offers.
FAQ
What is a Mag Emulator?
A MAG emulator is a software application that replicates the functionality of a MAG set-top box on other devices like FireStick and Android smartphones. It allows users to experience IPTV services, such as watching live TV channels and on-demand content, without needing a physical MAG box. By installing a MAG emulator app, like STBEmu Pro, users can enjoy the same features and customization options available on a MAG box on their preferred devices. It provides a convenient way to access IPTV services on devices not specifically designed for MAG IPTV.
How much does an STB emulator cost?
The cost of an STB simulator may vary depending on the specific version and platform. The basic version of STBEmu is usually available for free, allowing users to access basic functions and emulate a set-top box. But, if you are referring to the paid version of STBEmu Pro, the price may vary. The price is around $5.49.
Is STB EMU free?
STBEmu is available in both free and paid versions. The free version can be downloaded and used without any cost, providing basic functionality. However, it may display in-app advertisements. The paid version, STBEmu Pro, offers an ad-free experience and additional features. Users can purchase STBEmu Pro to access premium functionality and remove ads.
How do I record on STB EMU?
1. Open the STBEmu app on your device.
2. Navigate to the channel or program that you want to record.
3. While watching the desired content, locate the playback controls or options on the STBEmu interface. These controls are usually located at the bottom or top of the screen.
4. Look for a "Record" button or icon among the playback controls. It is typically represented by a red dot or a recording symbol.
5. Click on the "Record" button or icon to start the recording. The recording will usually begin immediately and continue until you manually stop it or reach the maximum recording duration.
6. To stop the recording, locate the same "Record" button or icon and click on it again. This action will end the recording and save the recorded content.
7. Once the recording is complete, you can access the recorded content through the STBEmu interface. Look for a "Recordings" or "Recorded Content" section, where you can find and play your recorded files.
Please note that the availability of the recording feature may depend on the specific version and configuration of the STBEmu app you are using. Additionally, ensure that you have enough storage space on your device to accommodate the recorded content.
Is Roku an STB?
What Roku Devices Are There? Set-top boxes. These are standalone set-top boxes that connect to your TV via HDMI cable. Available models include the Roku Express, Roku Express 4K, and Roku Ultra.
How to load m3u playlists in the application?
StbEmu does not support m3u or any other playlists, only portals designed for MAG boxes.
Conclusion
STBEumu can not be used without the combination of IPTV providers, if there are some problems encountered when cooperating with the use of IPTV services, you should first communicate with your IPTV provider.
STBEmu Pro is an excellent IPTV application that works well with IPTV subscriptions to watch a variety of popular channels. If you learn how to use STBEmu but are struggling with whether it's worth buying the STBEmu Pro version, we recommend that you go watch more STBEmu Pro reviews or comment in the comments section.