This is the comprehensive guide to Internet Protocol Television (IPTV) in 2021.
And let me be clear:
This is not some basic "IPTV in 2021" post.
Instead, I am going to show you IPTV tips and strategies that work right now! That means the best IPTV services and setup guides are all in this single post.
If you want to cut the cord and dig into IPTV television this year, this is the guide for you.
What is IPTV?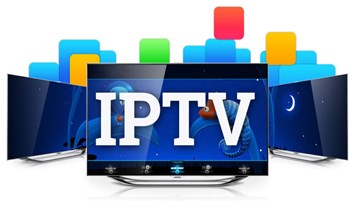 Internet Protocol Television is the delivery of a television signal to you over the internet rather than a traditional cable or satellite.
IPTV popularity has skyrocketed in the last few years as more and more people get fed up with high cable and satellite bills.
IPTV services offering hundreds of live television channels at a fraction of the cost of regular services.
But beware:
There are both advantages and drawbacks to IPTV services that you need to be aware of.
IPTV Advantages
IPTV allows you access to live television services for a fraction of the cost you are used to paying for.
Who doesn't want cheaper television?
IPTV services often contain channels that you cannot get in your local area. And these channels aren't packaged with others you don't care about.
As well, these services often include video on demand features so that you can watch content whenever YOU want.
Sounds awesome? It is, mostly.
IPTV Disadvantages
Because your television content is streamed over your internet connection instead of a dedicated cable line, you must be aware of what else is using this line.
Lots of connections using your internet at the same time can greatly slow your connection and introduce buffer into your IPTV stream.
IPTV companies don't have the same infrastructure as the big cable companies and so, their services are not 100% guaranteed.
Later on, we'll show you IPTV tips to minimize buffer and ensure that you can stream TV easily.
But first.
Let's dive into what the different elements of IPTV are so that you can prepare yourself accordingly.
Elements of IPTV
If you want to master IPTV in 2021, you need to first understand the different components.
This will help you understand how and where your streams are coming from and what potential issues may be caused by them.
The Originator
The originator owns the original cable or satellite box. They are in charge of capturing the feed and selling the stream to a provider.
The Provider
The provider joins all of the streams from each originator and packages them into a bulk listing of channels. Providers mostly sell their service in bulk to resellers so that they can be a step away from the customers.
Providers don't have to deal with customer service and they don't have to be in the spotlight.
They often use a piece of software called Stalker Middleware to set up their servers.
There are only a few unique providers for IPTV services, which is why many of the resellers have the same sets of television packages available.
The Reseller
The reseller of IPTV packages buys subscriptions from the providers in bulk. They are the customer service end that you deal with when you have trouble with your IPTV streaming but often are at the mercy of the provider.
Resellers buy a ton of subscriptions and then have to sell them in order to make money.
Phew, that's a lot of technical knowledge.
No matter what elements of IPTV there are, the important thing is the features you get when you subscribe to good service.
Next, let's explore that topic more.
Xtreme Codes Offline
Xtreme Codes was a popular IPTV panel which many IPTV resellers purchased and used as the backbone of their service. In September 2019, Xtreme Codes went offline after their servers were seized by the police as part of an investigation spanning multiple countries.
If your IPTV server went down in September 2019, there's a really good chance it was using Xtreme Codes as its backbone.
Read our full Xtreme Codes information guide for more information on what happened.
If you need a new IPTV provider in 2020 after Xtreme Codes went offline, you've come to the right place!
Next, we'll take a look at some must-have IPTV features you should be looking at before we talk about some IPTV services.
What Features Does a Good IPTV Service Have?
With a lot of different IPTV services available, you want to make sure you get the most features out of the one you will use.
Here are some of the top IPTV features to look for.
The Right Number of Channels
Some IPTV providers offer an insane number of channels. Over 5000 in some cases.
Will you actually watch 5000 channels?
Probably not.
Instead, pick the IPTV provider that offers the right number of channels for YOU. Make sure that they have everything that you will actually watch.
Remember, the more channels that they offer, the more channels that they have to maintain, support, and work with the originator on for uptime.
Video On Demand (VOD)
Some IPTV services offer video on demand as a value-added service.
Does it have new content? Is it updated frequently?
Can you request new titles to be added?
Do you even care about VOD?
Take these factors into account when picking your IPTV company.
High Definition vs Standard Definition Streams
There is nothing better than a crisp HD stream, processing 30 frames per second on your big TV in real-time. However, you may want to consider the low-quality streams as well.
One of the advantages of going to IPTV is that your channels will be in your pocket, accessible on your phone wherever you are.
High definition streams take up a lot of data. And they tend to buffer more if your internet connection isn't the best.
Look for an IPTV provider that has both HD and SD quality options for your favorite channels.
ISP Blocking
Do some channels only work at certain times of the day? Are you required to install or use a VPN to access some of the streams?
Look for an IPTV provider that is completely all-inclusive.
You may hide your connection with a VPN for your own security, but don't let a provider dictate for you.
Support & Community
When looking for the best IPTV service, consider how well they support their customers.
For example, are they active on social media? Do they treat you nicely? Do they take requests? What kind of support and help do they offer?
Some providers have a community forum where users can ask questions and help each other out. Lots of times there are great answers here that will save you tie because you don't have to ask the provider.
In the world of IPTV you'll be expected to learn on your own, but having a nice spot to check-in helps make things smoother. Is IPTV Legal?
So we have you all excited about IPTV streaming and now you are wondering, "is IPTV legal?"
Every country has different laws around streaming copyrighted content and it is your responsibility as a user to understand those laws.
IN GENERAL, IPTV rules are:
Providing and reselling IPTV services is not legal. You are not allowed to re-broadcast and profit from a TV channel. If a person running a service is found, the service will be shut down and they will be in some legal trouble.
Signing up for and using an IPTV service is a legal grey area.
Theoretically, you could be prosecuted for using these services if you are caught in the act. To date, nobody in the UK or North America has been prosecuted for streaming IPTV to themselves in their home…
The best way to protect yourself is to not use your real name or address when signing up for an IPTV service.
Use bitcoin to pay for your subscription where possible!
We do not support or condone illegal actions. It is up to you to be informed.
IPTV Tips
When streaming IPTV, there are a couple of basic tips that can improve your experience, reduce buffer, and ensure a solid stream.
Hardwire Your Stream Connection
Hardwiring your internet connection to the device you are streaming IPTV off of is the number one tip that can be given to you.arn.
Streaming requires a fast internet connection and very low latency in order to process audio and video in real-time.
When you use a wireless connection, your speed is compromised and latency is easily 10 times worse than during a wired connection.
Some people incorrectly believe that internet speed is the number one factor to smooth streaming.
THIS IS WRONG.
Low latency is the key to a pain-free streaming experience.
Try Standard Definition
We all love to think that our connection is rock solid and made for ultra-high-definition streaming.
In reality, there are a number of factors that prevent you from streaming HD IPTV.
Switch your feed to a lower quality to see if that allows you to stream better.
Try an Alternate Stream
Many services offer multiple feeds for a single channel. Try switching to an alternate feed to see if that clears things up.
Remember, channels come from different, separate originators. If one is having trouble, it's good to check out what the others are doing.
No two streams are ever alike in the IPTV world.
What is the Best IPTV Service?
The list of IPTV providers is constantly changing. Below is a sample of some of the most popular IPTV providers available today, all with some of the features that each has.
It is important that you do your own research before deciding on one IPTV service.
We do not support or condone any of these providers. This information is here for factual information only.
IPTViView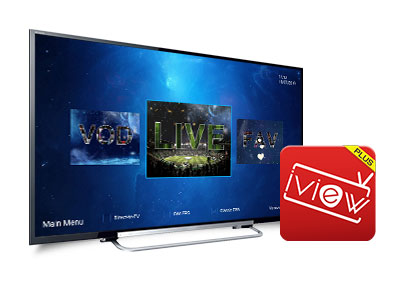 IPTViView is a solid IPTV service since 2015, with the content features of HD Live channels sports, VOD shows for global and mainly for the European market.
Some of these or free services can be cumbersome, are hard to set up, work one minute then gone the next, and can be quite frustrating. IPTViView is the answer.
iView IPTV gives a 3-day trial so you can test this for yourself. Do yourself and your family a favor by trying it out. You will truly be blown away.
Strong IPTV is a UK-based IPTV service provider that offers premium IPTV channels to users from around the world. You can access thousands of premium channels and on-demand content that you can stream from anywhere around the world. Strong IPTV puts a clinic to ensure that it offers the best entertainment experience to the end-viewers. With great streaming capability and compatibility, this IPTV service has all the goods to take your entertainment experience to the next level.
BestBuyIPTV is a reliable streaming service that has gained a massive following by providing customers the best IPTV experience at the lowest price. IPTV streaming services have taken over the globe with millions of people tuning in to watch their favorite movies, tv shows on such platforms. The ability to watch live tv channels without a set-top box or hefty cables makes IPTV a preferred option for the current generation.
How to Setup IPTV on Amazon Fire TV
The IPTViView app works perfectly on Amazon Fire TV Stick
To install Perfect Player on Amazon Fire, follow these instructions:
On your Amazon Fire home page, press Up to select the navigation tabs. Scroll to the right until you reach the Settings option and click on it.
Select Device > Developer Options. Scroll down to the option "Apps from Unknown Sources" and make sure it says ON (click on it if it doesn't).
Launch the Amazon Fire Store and search for Downloader.
Click on the Downloader icon and then press Install. Allow Downloader any permissions it requests. When it is done downloading, click Open to launch it.
In the URL text box, enter in
iView HD: www.buyiviewhdiptv.com/app/iviewstb
iView HD Plus: www.buyiviewhdiptv.com/app/iviewtstb
Downloader opens up this page just like a web browser does.
Click on the latest APK file, the one at the top of the page.
Just like when you downloaded Downloader, you may be asked to allow the application access to your Amazon Fire.
The iView Plus APK will first download and then prompt you to install it.
If you don't have an IPTViView account, please click here to subscribe to IPTV or get a 3-day free trial
Read more:
How to use iView IPTV on Firestick?
How to install IPTV on Nvidia Shield?
How to install IPTV on Smart TV?
How to get iView IPTV for free?
How to use IPTV Multiple Device for iView?