On Android devices, apps are usually installed through the Google Play Store, which is a secure and verified official app store. However, sometimes you may wish to install apps from other sources that have not been reviewed by the Google Play Store.
This is known as installing apps from unknown sources. While there may be some risk involved in doing this, there may be situations where you need to do this.
This article will show you how to install apps from unknown sources on your Android device.
If you're a Firestick device, of course we've got you covered: How to Turn on Firestick Unknown Sources
We also have new content for you: Onn Android Box: Walmart 4k streaming device
What is Unknown Sources?
"Unknown Sources" refers to the option on Android devices that allows users to install applications from sources other than the official Google Play Store. By default, Android devices are set to only allow installations from the Play Store for security reasons. Enabling the "Unknown Sources" option allows users to install apps from third-party app stores or directly from APK files downloaded from the internet.
When you install apps from unknown sources, it means you are bypassing the security measures put in place by Google to verify the safety and authenticity of apps available on the Play Store. It opens up the possibility of installing apps that have not undergone Google's rigorous screening process, potentially exposing your device to malware or other security risks.
It's important to exercise caution when enabling the "Unknown Sources" option. Only download and install apps from trusted sources to minimize the risk of compromising your device's security. Additionally, it's advisable to disable the "Unknown Sources" option after installing the desired app to maintain a higher level of security on your Android device.
"For your security, your phone is not allowed to install unknown apps from this source."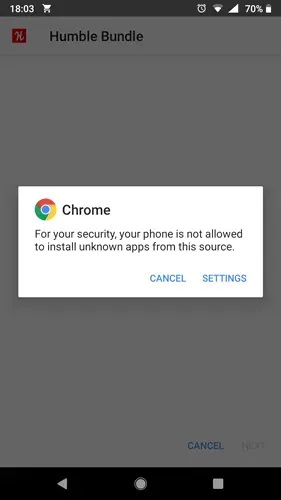 How to allow install unknown Sources apps in Android?
Do you want to download an application that is not available on the Google Play Store? Fortunately, you can download it by enabling "Install Unknown Apps."However, what should you do in this case? To allow apps to be downloaded from Unknown Sources, follow the steps below:
For old Android versions (4.0, Lollipop 5.0, Marshmallow 6.0, Nougat 7.0)
Open Settings on your phone.
Go to "Lock screen and security".(Or Fingerprint & Security, or Security)
Find "Unknown Sources".
Get a message, read it, and then click "OK".
Select "Trust".
For New Android Versions (Oreo, Pie, Android 10, 11 and 12)
1. Open Android Settings and tap Apps and Notifications
2.Select Advanced, or if your device doesn't have advanced options, tap the three dots in the upper right corner. Select Special access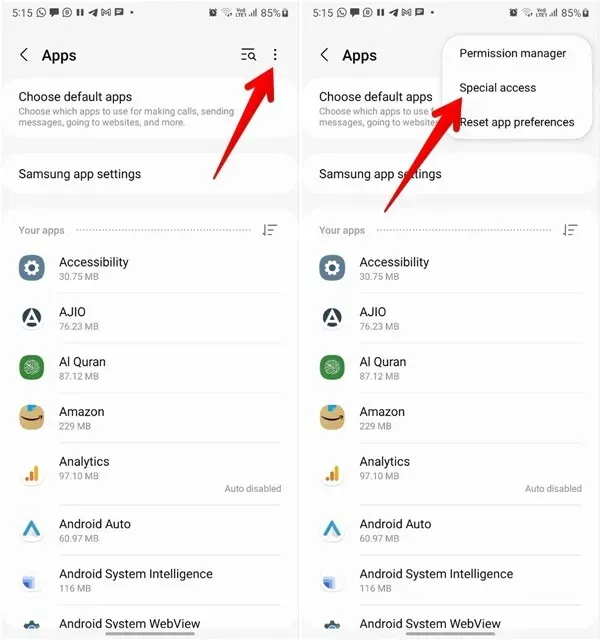 3.Tap Install unknown apps, select the app you want to download.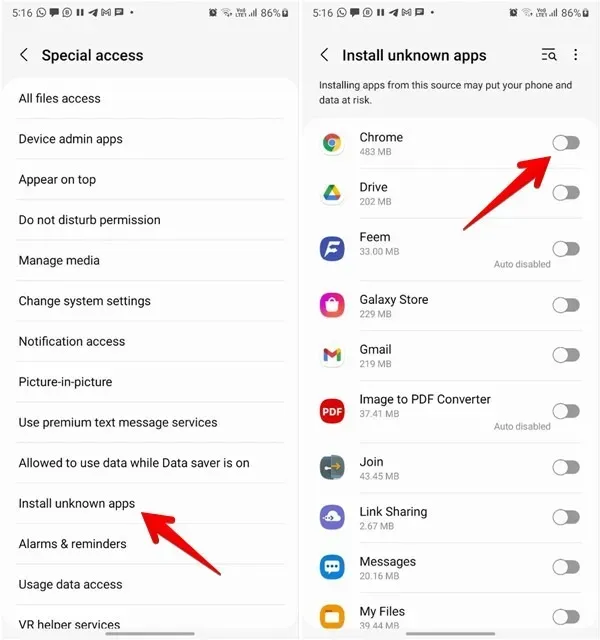 If the above steps don't work, go to "Settings → Biometrics & Security (or Privacy) → Install unknown apps". Enable the toggle for the desired application.
How to Enable Unknown Sources in Android 13 – Video Tutorial
Related:
How to enable Android Developer Options?
Where is Developer Options on Firestick?
How to Download and install iview IPTV APK on Android(box)?
FAQ
How do I turn on ( uncheck )unknown sources on Android?
It depends on your Android device, but the steps for most of them are to open Settings, go to a certain field, and turn on Unknown Sources. The exact steps are mentioned in the article, so read on. If you want to turn off Unknown Sources, turn it on how you want it off.
How do I turn off unknown sources on my phone?
To turn off the "Unknown Sources" setting on your Android phone, you can follow these steps:
Open the "Settings" app on your Android device. You can usually find it in the app drawer or by swiping down from the top of the screen and tapping the gear-shaped icon.
Scroll down and find the "Security" or "Privacy" option. The exact name may vary depending on your device and Android version.
Tap on "Security" or "Privacy" to access the security settings.
Look for the "Unknown Sources" option. It is usually located under the "Device Administration" or "Device Management" section.
By default, the toggle switch next to "Unknown Sources" should be in the "Off" position. If it is already off, you don't need to make any changes.
If the toggle switch is in the "On" position, tap on it to disable the "Unknown Sources" setting. You may see a warning message about the potential risks of installing apps from unknown sources. Read the message carefully and confirm your decision to turn off the setting if you still want to proceed.
Once you have disabled the "Unknown Sources" setting, your device will no longer allow installations of apps from sources other than the Google Play Store.
Where is the Unknown Sources on Samsung?
Go to "Settings -> Apps & notifications -> Advanced -> Special app access -> Install unknown apps."
Where is the application menu on Android?
Swipe up from the bottom of your screen to the top. If you get All Apps , tap it.
Why can't I install an APK on my phone?
It could be due to insufficient storage space on your phone or a corrupted APK file. Try downloading the files again. Another reason could be that the app isn't compatible with your phone.
How do I allow third-party apps on Android 11?
To locate the Permission Manager, open the Settings app and then tap Privacy. In the resulting window, tap Permission Manager. You should now see a listing of all the available services on your device (Figure A). The installed app listing with the Android 11 Permission Manager.
Why you should not download apps from unknown sources?
Apps from unknown sources may have yet to be adequately tested for security vulnerabilities. Unfortunately, this means they might contain malware or other harmful software that could damage your device or steal your data.
Can I install apps from unknown sources?
From a Home screen, swipe up or down from the center of the display to access the app's screen. Navigate Settings Settings icon > Apps. Tap Special access. Tap Install unknown apps.
Ending
In conclusion, enabling the Unknown Sources setting on your Android device offers the flexibility to install apps from sources outside the Google Play Store. However, it is crucial to prioritize security and exercise caution when utilizing this feature.
Before enabling Unknown Sources, it is essential to assess the credibility and reliability of the app source. It is recommended to rely on reputable app stores or trusted websites to minimize the potential risks associated with downloading malicious apps that may compromise your device's security and personal data.
Lastly, remember to disable the Unknown Sources setting once you no longer require it to maintain a secure environment on your Android device. By remaining vigilant and making informed decisions, you can strike a balance between convenience and security while managing app installations on your device.