iviewHD provides in excess of 1000 channels from around the world from all over the UK/Ireland/Europe / America and Asia. There is something for everyone.
Having access to these channels, you can watch pretty much anything from Live Sports events including pay per view (PPV) events to Documentaries, TV series, and Movies.
IPTViview goes the extra mile for sports lovers. With over 200 sports channels covering every live sporting event, you are guaranteed not to miss any of the action. IPTViview adds all live sports under one menu..so not hunting around for PPV or 3 pm kickoffs.
iviewHD with IPTV Standard and Plus two packages. Order now
iviewHD Plus packages with 7 days catch up (playback function for over 200 important channels and sports).
With 7 days catch up, you don't need to get up at midnight for a sport anymore.
iviewHD Plus Package with Cloud PVR Function (Record Function, Saving in the cloud forever)
With PVR recording, you can enjoy the exciting moment any time you want to be relaxed at home.
iviewHD Plus Package with wonderful sports events for VOD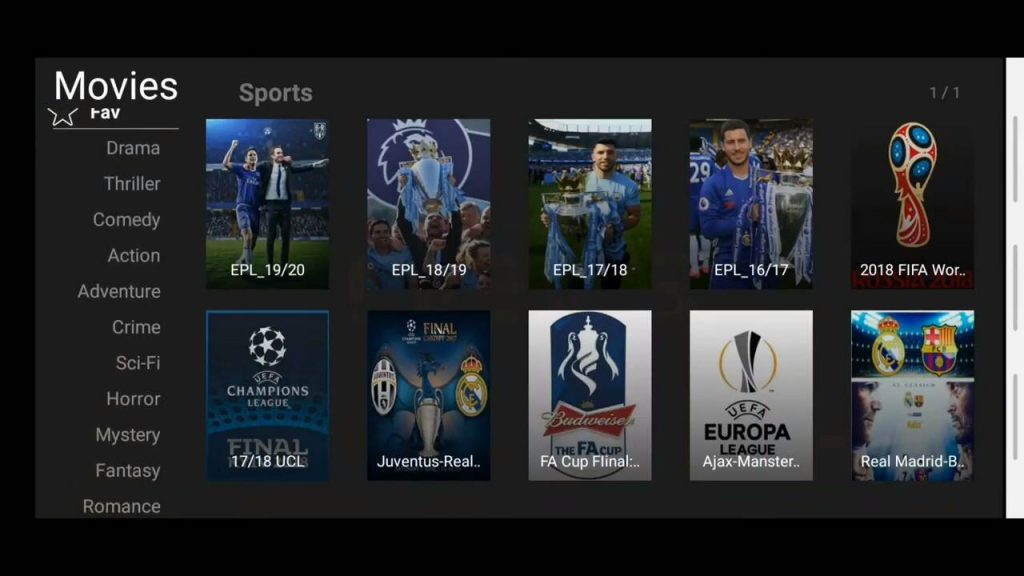 When you have iview HD Plus subscription code, you can buy Sub-Device code(s) on the Second/Third Devices for your family!
With this family package, you can use our iview HD Plus as Multiroom IPTV/Multi-Devices IPTV, Saving money and Enjoy more Family Fun!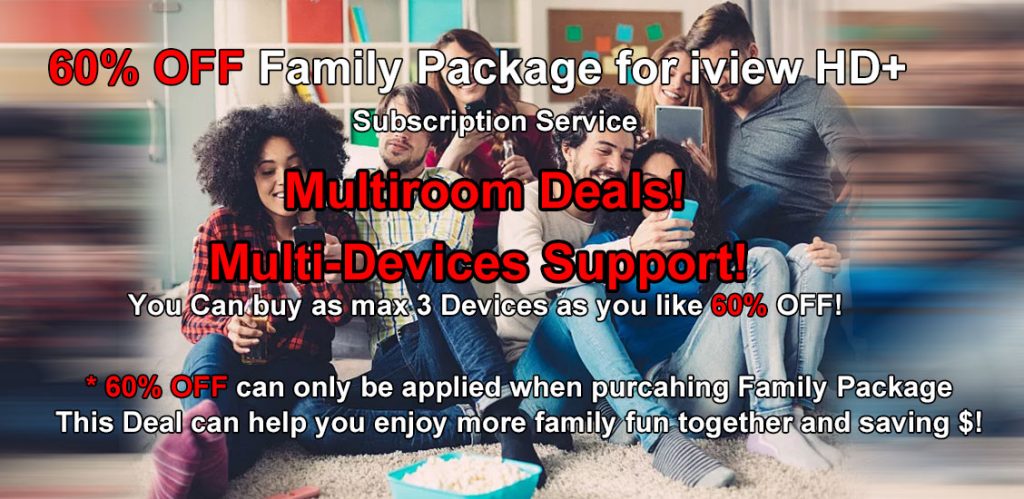 How to use the Family Package?
1. For example when you have a 12months subscription code (USD199.99), then you can order Sub-Device Code(USD79.99) to activate another device, Enjoying Family Package and Saving 60% with Family Fun. Now it supports 2 Sub devices simultaneously.
2. One Sub-Device code can activate one device. That meaning the second device needs one Sub-Device Code, the third device needs another Sub-Device Code.
3. Install iview HD Plus APK on one Device to make it a Master Device. And install IPTV Sub-Device APK on another device to make it Sub-Device (Salve).
4. For the Family Package, Please use one on ONE IP Network consequently.
5. Here the Family Package Fee for ONE/TWO/THREE Devices:
Subscription Fee in Total, one code only for one device.
One Device USD199.99
Two Devices USD279.98=USD199.99 + USD79.99
Three Devices USD359.97=USD199.99 + USD79.99 + USD79.99
For more details, see our about IPTV Sub-Device FAQ.